Our Tensiofix brand of surfactants for the agrochemical industry have been used in pesticide formulations worldwide for over 60 years.
We offer: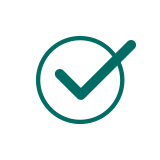 Flexibility
Tensiofix is produced in highly flexible and modern facilities. Products can be supplied from lab samples up to 20 MT batches in bulk.


Quick Delivery
Most Tensiofix products can be supplied from stock, with strongly reduced lead-times.
Environment
The Tensiofix plant conforms to all environmental regulations and was awarded ISO 14001 certification in 2006.

Quality
Tensiofix has been accredited with ISO 9001 (since 1995) due to high quality and consistent performance.